Selling Your Home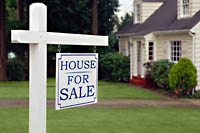 One of the most important decisions you will make when selling your home is the whom you chose to list it. Some of the things you may consider are the following:
Which agent offers the most visibility for your listing? Does he or she have a personal website, company website, Facebook page, Linkedin page, Trulia, page, etc.? The more websites your home is on the better.
What additional services does the agent offer? For example, a virtual tour, agent caravan, agent open house/luncheon?
Once you have given this some thought, you will need to have someone look at your home with an objective eye as to how to prepare it for selling. One of the services I offer my sellers is to consult with them and stage their home to sell. Once we have it ready, I then list it. This is critical as the first 60-90 days are very important. If a potential buyer sees it doing this phase and it is not meticulous, you will lose that buyer. In the interim, he or she will find another home. I do not believe in waiting for other agents to give my home owners feedback to correct any deficiencies in the home. By then, it is too late!
If you are interested in using my services, please contact me and let's get started!
The following articles are a great place to start if you're looking for information about the sales process and how you can get more for your home when you decide to sell.